---
The Genesis of a Humanist Manifesto
CONTENTS
1. A Humanist Manifesto–A Historic Document
2. The Background of Religious Humanism
3. The New Humanist–Sponsor of the Manifesto
4. "A Humanist Manifesto"–The Beginning
6. Early Responses from Signers
7. Critiques from Humanists Who Did Not Sign
8. Unitarian Humanists Who Feared a Creed
10. The Search for Signers–Round Two
11. Distinctions Between Literary and Religious Humanism
12. Responses to the Final Draft
13. Publication of "A Humanist Manifesto"
15. Responses from Individuals
17. Twenty Years Later: Symposium I and II
18. The Manifesto's Long-Term Impact
---
About the Author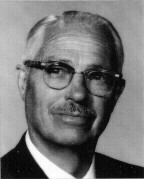 Edwin Henry Wilson, a popular Unitarian minister, was one of the founders and preeminent leaders of the modern humanist movement. He was an editor and signer of the original humanist manifesto, the first editor of The Humanist magazine, an organizer of the International Humanist and Ethical Union, and the founder of the Fellowship of Religious Humanists.
---
About the book
The First Half-Century of Humanism
To tell the story of the document that crystallized the principles and ideals of contemporary humanism is to tell the story of the origins of the humanist movement itself. Conceived from a convergence of freethought and religious liberalism at the end of the nineteenth century, born out of the global upheaval of World War I, nourished by the cultural revolutions of the 1920s, modern humanism came of age in 1933 with the publication of "A Humanist Manifesto." This statement of fifteen affirmations on cosmology, biological and cultural evolution, human nature, epistemology, ethics, religion, self-fulfillment, and the quest for freedom and social justice explicitly delineated the leading ideas and aspirations of its era.
Changing times, however, brought new challenges–the rise of fascism, World War II, the spread of communism, the Cold War–with consequent calls to revise or replace the manifesto. These appeals, too, make up part of the early history of the humanist philosophy and the people who fostered its development. The Genesis of a Humanist Manifesto is therefore a chronicle of American humanism through the first half of the twentieth century, told by one of the people most responsible for its historic unfoldment.
I believe that the Humanist Manifesto of 1933 was a landmark in the development of religious and philosophical Humanism, It is an historical document of great worth and importance in the Humanist movement and must be included as vital source material in any careful study of modern Humanism.
— Corliss Lamont
---
Copyright © 1995 by Humanist Press, a division of the American Humanist Association, 7 Harwood Drive, P.O. Box 1188, Amherst, NY 14226-7188. (Phone 1-800-743-6646 or 1-716-839-5080.) All rights reserved. This book may be downloaded for personal use only. Otherwise, no part of it may be reproduced, stored in a retrieval system, or transmitted, in any form or by any means–electronic, mechanical, photocopying, recording, or otherwise–without the written permission of Humanist Press. The hard copy edition is available from the above address.