Welcome!

The Secular Web is owned and operated by Internet Infidels Inc., a 501(c)(3) nonprofit educational organization dedicated to promoting and defending a naturalistic worldview on the Internet.

As defined by Paul Draper, naturalism is "the hypothesis that the natural world is a closed system, which means that nothing that is not a part of the natural world affects it." Thus, "naturalism implies that there are no supernatural entities"—including God.
Gather around the Kiosk for thought-provoking articles, informal essays, reviews, humor, satire, fiction, opinions, and fascinating memes.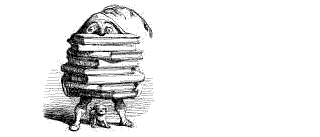 Browse the Secular Web Library, the worlds largest online collection of literature on the philosophy of religion, religions skepticism, and atheism where you will find defenses of the naturalistic worldview and critiques of religion.

Explore the Secular Web...
Library
Kiosk
Quotation of the Minute
"A major function of fundamentalist religion is to bolster deeply insecure and fearful people. This is done by justifying a way of life with all of its defining prejudices. It thereby provides an appropriate and legitimate outlet for one's anger. The authority of an inerrant Bible that can be readily quoted to buttress this point of view becomes an essential ingredient to such a life. When that Bible is challenged, or relativized, the resulting anger proves the point categorically." Bishop John Shelby Spong,
Rescuing the Bible From Fundamentalism
, (San Fransisco: Harper Collins, 1991), p. 5.
NEW IN THE
KIOSK

Humble
Abrahamic
Origins
Robert Shaw
FEATURED
BOOK

The Fallacy of
Fine-Tuning
Victor J. Stenger
NEW IN THE
LIBRARY


Filthy Lucre:
The Church
& Wealth
Michael Moore