Welcome!

The Secular Web is owned and operated by Internet Infidels Inc., a 501(c)(3) nonprofit educational organization dedicated to promoting and defending a naturalistic worldview on the Internet.

As defined by Paul Draper, naturalism is "the hypothesis that the natural world is a closed system, which means that nothing that is not a part of the natural world affects it." Thus, "naturalism implies that there are no supernatural entities"—including God.
Gather around the Kiosk for thought-provoking articles, informal essays, reviews, humor, satire, fiction, opinions, and fascinating memes.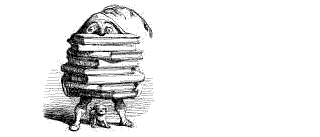 Browse the Secular Web Library, the worlds largest online collection of literature on the philosophy of religion, religions skepticism, and atheism where you will find defenses of the naturalistic worldview and critiques of religion.

Explore the Secular Web...
Library
Kiosk
Quotation of the Minute
"Why were these texts buried -- and why have they remained virtually unknown for nearly 2,000 years? Their suppression as banned documents, and their burial on the cliff at Nag Hammadi, it turns out, were both part of a struggle critical for the formation of early Christianity. The Nag Hammadi texts, and others like them, which circulated at the beginning of the Christian era, were denounced as heresy by orthodox Christians in the middle of the second century. We have long known that many early followers of Christ were condemned by other Christians as heretics, but nearly all we knew about them came from what their opponents wrote attacking them." Elaine Pagels,
The Gnostic Gospels
, (New York: Vintage, 1989), p. xviii.
FEATURED
BOOK

The Believing
Brain
Michael Shermer
NEW IN THE
LIBRARY

Prejudice in
Religions
Michael Moore