Welcome!

The Secular Web is owned and operated by Internet Infidels Inc., a 501(c)(3) nonprofit educational organization dedicated to promoting and defending a naturalistic worldview on the Internet.

As defined by Paul Draper, naturalism is "the hypothesis that the natural world is a closed system, which means that nothing that is not a part of the natural world affects it." Thus, "naturalism implies that there are no supernatural entities"—including God.
Gather around the Kiosk for thought-provoking articles, informal essays, reviews, humor, satire, fiction, opinions, and fascinating memes.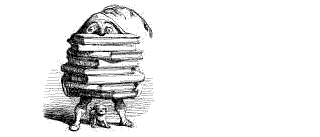 Browse the Secular Web Library, the worlds largest online collection of literature on the philosophy of religion, religions skepticism, and atheism where you will find defenses of the naturalistic worldview and critiques of religion.

Explore the Secular Web...
Library
Kiosk
Quotation of the Minute
"The silence of the early material about so much of what Jesus (according to the later material) said and did, is widely admitted to be something of a problem. Of course, silence does not always imply ignorance. But a book on transport in Cologne which, though written after 1965, made no reference to an underground railway, might reasonably be presumed to have been written in ignorance of the underground then constructed there. In other words, silence on a topic is significant if this silence if this silence extends to matters obviously relevant to what the writer has chosen to discuss." G.A. Wells,
The Historical Evidence for Jesus
(Buffalo, NY: Prometheus, 1986), p. 218.
FEATURED
BOOK

The Believing
Brain
Michael Shermer