Welcome!

The Secular Web is owned and operated by Internet Infidels Inc., a 501(c)(3) nonprofit educational organization dedicated to promoting and defending a naturalistic worldview on the Internet.

As defined by Paul Draper, naturalism is "the hypothesis that the natural world is a closed system, which means that nothing that is not a part of the natural world affects it." Thus, "naturalism implies that there are no supernatural entities"—including God.
Gather around the Kiosk for thought-provoking articles, informal essays, reviews, humor, satire, fiction, opinions, and fascinating memes.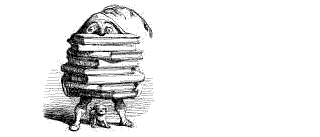 Browse the Secular Web Library, the worlds largest online collection of literature on the philosophy of religion, religions skepticism, and atheism where you will find defenses of the naturalistic worldview and critiques of religion.

Explore the Secular Web...
Library
Kiosk
Quotation of the Minute
"Some of the state's witnesses suggested that the scientific community was 'closed-minded' on the subject of creationism and that explained the lack of acceptance of the creation-science arguments.
Yet no witness produced an article for which publication had been refused
." Judge William R. Overton, "Decision of the Court"
Science and Creationism
, (New York: Oxford University Press, 1984),
NEW IN THE
KIOSK


Miraculous
Cures?
Anthony
Campbell
FEATURED
BOOK

Doubting Jesus'
Resurrection
Kris D. Komarnitsky
NEW IN THE
LIBRARY


Presumption of
Atheism Revisited
Charles Echelbarger