Welcome!

The Secular Web is owned and operated by Internet Infidels Inc., a 501(c)(3) nonprofit educational organization dedicated to promoting and defending a naturalistic worldview on the Internet.

As defined by Paul Draper, naturalism is "the hypothesis that the natural world is a closed system, which means that nothing that is not a part of the natural world affects it." Thus, "naturalism implies that there are no supernatural entities"—including God.
Gather around the Kiosk for thought-provoking articles, informal essays, reviews, humor, satire, fiction, opinions, and fascinating memes.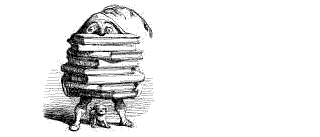 Browse the Secular Web Library, the worlds largest online collection of literature on the philosophy of religion, religions skepticism, and atheism where you will find defenses of the naturalistic worldview and critiques of religion.

Explore the Secular Web...
Library
Kiosk
Quotation of the Minute
Concerning the argument from design, "You all know Voltaire's remark, that obviously the nose was designed to be such as to fit spectacles. That sort of parody has turned out to be not nearly so wide of the mark as it might have seemed in the eighteenth century, because since the time of Darwin we understand much better why living creatures are adapted to their environment. It is not that their environment was made to be suitable to them but that they grew to be suitable to it, and that is the basis of adaptation. There is no evidence of design about it." - Bertrand Russell, "Why I Am Not a Christian" (1927) in
Bertrand Russell on God and Religion
(Buffalo, NY: Prometheus, 1986), p. 62.
FEATURED
BOOK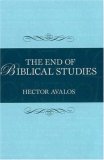 The End of
Biblical
Studies
Hector Avalos
NEW IN THE
LIBRARY


Religion
and Cultural
Cleansing
Michael Moore