Welcome!

The Secular Web is owned and operated by Internet Infidels Inc., a 501(c)(3) nonprofit educational organization dedicated to promoting and defending a naturalistic worldview on the Internet.

As defined by Paul Draper, naturalism is "the hypothesis that the natural world is a closed system, which means that nothing that is not a part of the natural world affects it." Thus, "naturalism implies that there are no supernatural entities"—including God.
Gather around the Kiosk for thought-provoking articles, informal essays, reviews, humor, satire, fiction, opinions, and fascinating memes.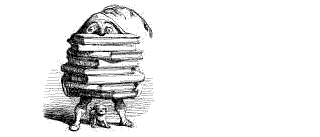 Browse the Secular Web Library, the worlds largest online collection of literature on the philosophy of religion, religions skepticism, and atheism where you will find defenses of the naturalistic worldview and critiques of religion.

Explore the Secular Web...
Library
Kiosk
Quotation of the Minute
"Theology still tries to interfere in medicine where moral issues are supposed to be specially involved, yet over most of the field the battle for the scientific independence of medicine has been won. No one now thinks it impious to avoid pestilences and epidemics by sanitation and hygiene; and though some still maintain that diseases are sent by God, they do not argue that it is therefore impious to try to avoid them. The consequent improvement in health and increase of longevity is one of the most remarkable and admirable characteristics of our age. Even if science had done nothing else for human happiness, it would deserve our gratitude on this account. Those who believe in the utility of theological creeds would have difficulty in pointing to any comparable advantage that they have conferred upon the human race." Bertrand Russell,
Religion and Science
(New York: Oxford University Press), pp. 108-09.
NEW IN THE
KIOSK


What are
Judeo-
Christian Values?
Michael Reynolds
FEATURED
BOOK

The Believing
Brain
Michael Shermer
NEW IN THE
LIBRARY

Prejudice in
Religions
Michael Moore