Welcome!

The Secular Web is owned and operated by Internet Infidels Inc., a 501(c)(3) nonprofit educational organization dedicated to promoting and defending a naturalistic worldview on the Internet.

As defined by Paul Draper, naturalism is "the hypothesis that the natural world is a closed system, which means that nothing that is not a part of the natural world affects it." Thus, "naturalism implies that there are no supernatural entities"—including God.
Gather around the Kiosk for thought-provoking articles, informal essays, reviews, humor, satire, fiction, opinions, and fascinating memes.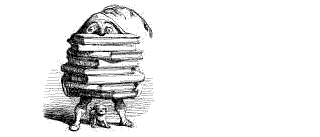 Browse the Secular Web Library, the worlds largest online collection of literature on the philosophy of religion, religions skepticism, and atheism where you will find defenses of the naturalistic worldview and critiques of religion.

Explore the Secular Web...
Library
Kiosk
Quotation of the Minute
"What is it about the idea of a god that gives it its stability and penetrance in the cultural environment? The survival value of the god meme in the meme pool results from its great psychological appeal. It provides a superficially plausible answer to deep and troubling questions about existence. It suggests that injustices in this world may be rectified in the next. The 'everlasting arms' hold out a cushion against our own inadequacies which, like a doctor's placebo, is none the less effective for being imaginary. These are some of the reasons why the idea of God is copied so readily by successive generations of individual brains. God exists, if only in the form of a meme with high survival value, or infective power, in the environment provided by human culture." Richard Dawkins,
The Selfish Gene
(New edition, New York: Oxford University Press, 1989), p. 193.
NEW IN THE
KIOSK


Why Believe
Barrett's
Arguments?
Michael Reynolds
FEATURED
BOOK

The Magic
of Reality
Richard Dawkins