Welcome!

The Secular Web is owned and operated by Internet Infidels Inc., a 501(c)(3) nonprofit educational organization dedicated to promoting and defending a naturalistic worldview on the Internet.

As defined by Paul Draper, naturalism is "the hypothesis that the natural world is a closed system, which means that nothing that is not a part of the natural world affects it." Thus, "naturalism implies that there are no supernatural entities"—including God.
Gather around the Kiosk for thought-provoking articles, informal essays, reviews, humor, satire, fiction, opinions, and fascinating memes.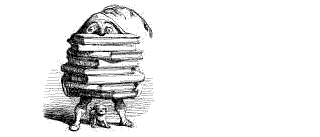 Browse the Secular Web Library, the worlds largest online collection of literature on the philosophy of religion, religions skepticism, and atheism where you will find defenses of the naturalistic worldview and critiques of religion.

Explore the Secular Web...
Library
Kiosk
Quotation of the Minute
"If the view that the past universe is temporally infinite is necessarily a priori false, how can there be evidence which differentially supports the claim that the past universe is temporally finite? Won't anything count equally in favour of the claim, and nothing against it? There seems to be a general strategic problem in mixing necessary a priori argument and contingent a posteriori evidence when supporting a particular claim, at least ignoring secondary sources of evidence such as testimony. Craig appears to think that his arguments mutually support the premise that the universe began to exist (57); but on current theories of evidential support with which I am acquainted--e.g. Bayesian theories--that would not be the case. Perhaps there is a fix involving some kind of relevant entailment, but the matter is clearly not straightforward." Graham Oppy, "
Book Review: THEISM, ATHEISM, AND BIG BANG COSMOLOGY
"
Faith and Philosophy
(1996)
NEW IN THE
KIOSK


Why Did God
Create the
Universe?
Michael D. Reynolds
FEATURED
BOOK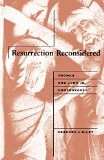 Resurrection
Reconsidered:
Thomas & John...
Gregory J. Riley
NEW IN THE
LIBRARY


Holy Fools
Michael Moore