Welcome!

The Secular Web is owned and operated by Internet Infidels Inc., a 501(c)(3) nonprofit educational organization dedicated to promoting and defending a naturalistic worldview on the Internet.

As defined by Paul Draper, naturalism is "the hypothesis that the natural world is a closed system, which means that nothing that is not a part of the natural world affects it." Thus, "naturalism implies that there are no supernatural entities"—including God.
Gather around the Kiosk for thought-provoking articles, informal essays, reviews, humor, satire, fiction, opinions, and fascinating memes.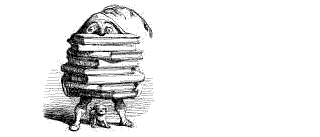 Browse the Secular Web Library, the worlds largest online collection of literature on the philosophy of religion, religions skepticism, and atheism where you will find defenses of the naturalistic worldview and critiques of religion.

Explore the Secular Web...
Library
Kiosk
Quotation of the Minute
"Intellectual ambiguity can be very uncomfortable. It is always easier to be sure of something. A religion that neatly provides all the answers saves you the frustration and anxiety that inevitably accompany a stuggle with difficult questions. Fundamentalism is especially dogmatic and detailed in describing a grand scheme. The Bible is offered as the inerrant word of God, revealing the path of history, a
plan of salvation
, and predictions about the future. Reasons and justifications are given. And for questions that still remain, there is the ultimate comfort that comes with trusting that a benign father God had everything under control." Marlene Winell,
Leaving the Fold
(Oakland, CA: New Harbinger, 1993), p. 54.