Welcome!

The Secular Web is owned and operated by Internet Infidels Inc., a 501(c)(3) nonprofit educational organization dedicated to promoting and defending a naturalistic worldview on the Internet.

As defined by Paul Draper, naturalism is "the hypothesis that the natural world is a closed system, which means that nothing that is not a part of the natural world affects it." Thus, "naturalism implies that there are no supernatural entities"—including God.
Gather around the Kiosk for thought-provoking articles, informal essays, reviews, humor, satire, fiction, opinions, and fascinating memes.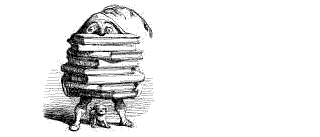 Browse the Secular Web Library, the worlds largest online collection of literature on the philosophy of religion, religions skepticism, and atheism where you will find defenses of the naturalistic worldview and critiques of religion.

Explore the Secular Web...
Library
Kiosk
Quotation of the Minute
"In his book,
Spare the Child: The Religious Roots of Punishment and the Psychological Impact of Physical Abuse
, Philip Greven (1992), a professor of history at Rutgers University, says that the roots of America's unusally angry, violent, and crime-ridden society lie in the country's Judeo-Christian heritage. Greven examines cases of childhood punishment and the rationales for physical punishment among those with strong Protestant conviction. The latter usually boil down to the belief that it is necessary for parents to break the will of their children to gain their respect and obedience. In reality, he says physical assault only breeds rage and hostility, with negative outcomes." Marlene Winell,
Leaving the Fold
(Oakland, CA: New Harbinger, 1993), p. 126.
FEATURED
BOOK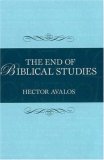 The End of
Biblical
Studies
Hector Avalos
NEW IN THE
LIBRARY


Religion
and Cultural
Cleansing
Michael Moore