Welcome!

The Secular Web is owned and operated by Internet Infidels Inc., a 501(c)(3) nonprofit educational organization dedicated to promoting and defending a naturalistic worldview on the Internet.

As defined by Paul Draper, naturalism is "the hypothesis that the natural world is a closed system, which means that nothing that is not a part of the natural world affects it." Thus, "naturalism implies that there are no supernatural entities"—including God.
Gather around the Kiosk for thought-provoking articles, informal essays, reviews, humor, satire, fiction, opinions, and fascinating memes.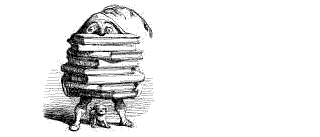 Browse the Secular Web Library, the worlds largest online collection of literature on the philosophy of religion, religions skepticism, and atheism where you will find defenses of the naturalistic worldview and critiques of religion.

Explore the Secular Web...
Library
Kiosk
Quotation of the Minute
Taken from
Newdow vs. Congress
(9th Circuit No. 00-16423)
"Although the defendants argue that the religious content of 'one nation under God' is minimal, to an atheist or a believer in certain non-Judeo-Christian religions or philosophies, it may reasonably appear to be an attempt to enforce a 'religious orthodoxy' of monotheism, and is therefore impermissible. The coercive effect of this policy is particularly pronounced in the school setting given the age and impressionability of schoolchildren, and their understanding that they are required to adhere to the norms set by their school, their teacher and their fellow students."
From the majority opinion of Judge Goodwin.
NEW IN THE
KIOSK


How to Know
Deepak Chopra's
God
Michael D. Reynolds
FEATURED
BOOK

The Magic
of Reality
Richard Dawkins