Welcome!

The Secular Web is owned and operated by Internet Infidels Inc., a 501(c)(3) nonprofit educational organization dedicated to promoting and defending a naturalistic worldview on the Internet.

As defined by Paul Draper, naturalism is "the hypothesis that the natural world is a closed system, which means that nothing that is not a part of the natural world affects it." Thus, "naturalism implies that there are no supernatural entities"—including God.
Gather around the Kiosk for thought-provoking articles, informal essays, reviews, humor, satire, fiction, opinions, and fascinating memes.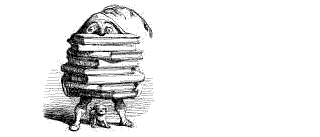 Browse the Secular Web Library, the worlds largest online collection of literature on the philosophy of religion, religions skepticism, and atheism where you will find defenses of the naturalistic worldview and critiques of religion.

Explore the Secular Web...
Library
Kiosk
Quotation of the Minute
Biblical higher criticism "is preserved in the particular enclave of academic Christian scholarship and is thought to be too unfruitful to share with the average pew-sitter, for it raises more questions than the church can adequately answer. So the leaders of the church would protect the simple believers from concepts they were not trained to understand. In this way that ever-widening gap between academic Christians and the average pew-sitter made its first appearance." Bishop John Shelby Spong,
Resurrection: Myth or Reality?
(San Fransisco: HarperCollins, 1994), p. 12.
NEW IN THE
KIOSK


What are
Judeo-
Christian Values?
Michael Reynolds
FEATURED
BOOK

The Believing
Brain
Michael Shermer
NEW IN THE
LIBRARY

Prejudice in
Religions
Michael Moore