Welcome!

The Secular Web is owned and operated by Internet Infidels Inc., a 501(c)(3) nonprofit educational organization dedicated to promoting and defending a naturalistic worldview on the Internet.

As defined by Paul Draper, naturalism is "the hypothesis that the natural world is a closed system, which means that nothing that is not a part of the natural world affects it." Thus, "naturalism implies that there are no supernatural entities"—including God.
Gather around the Kiosk for thought-provoking articles, informal essays, reviews, humor, satire, fiction, opinions, and fascinating memes.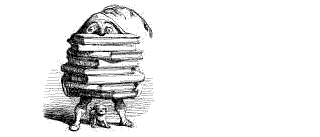 Browse the Secular Web Library, the worlds largest online collection of literature on the philosophy of religion, religions skepticism, and atheism where you will find defenses of the naturalistic worldview and critiques of religion.

Explore the Secular Web...
Library
Kiosk
Quotation of the Minute
"The idea that space and time may form a closed surface without boundary also has profound implications for the role of God in the affairs of the universe. With the success of scientific theories in describing events, most people have come to believe that God allows the universe to evolve according to a set of laws and does not intervene in the universe to break these laws. However, the laws do not tell us what the universe should have looked like when it started -- it would still be up to God to wind up the clockwork and choose how to start it off. So long as the universe had a beginning, we could suppose it had a creator. But if the universe is really completely self-contained, having no boundary or edge, it would have neither beginning nor end: it would simply be. What place, then, for a creator?" Stephen Hawking,
A Brief History of Time
(New York: Bantam, 1988), p. 140-41.
NEW IN THE
KIOSK


Why Did God
Create the
Universe?
Michael D. Reynolds
FEATURED
BOOK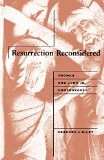 Resurrection
Reconsidered:
Thomas & John...
Gregory J. Riley
NEW IN THE
LIBRARY


Holy Fools
Michael Moore