---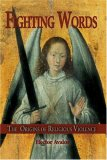 Amazon
Is religion inherently violent? If not, what provokes violence in the name of religion? Do we mischaracterize religion by focusing too much on its violent side?
In this intriguing, original study of religious violence, Prof. Hector Avalos offers a new theory for the role of religion in violent conflicts. Starting with the premise that most violence is the result of real or perceived scarce resources, Avalos persuasively argues that religion creates new scarcities on the basis of unverifiable or illusory criteria. Through a careful analysis of the fundamental texts of Judaism, Christianity, and Islam, Dr. Avalos explains how four "scarce" resources have figured repeatedly in creating religious violence: sacred space (churches, temples, holy cities); the creation of holy scriptures (exclusive revelations); group privilege (chosen people, the predestined select few); and salvation (only some are saved). Thus, Avalos shows, religious violence is often the most unnecessary violence of all since the scarce resources over which religious conflicts ensue are not actually scarce or need not be scarce.
Comparing violence in religious and nonreligious contexts, Avalos makes the compelling argument that if we condemn violence caused by scarce resources as morally objectionable, then we must consider even more objectionable violence provoked by alleged scarcities that cannot be proven to exist.
Moreover, he shows how many modern academic biblical scholars and scholars of religion maintain the value of sacred texts despite their violence.
This serious philosophical examination of the roots of religious violence adds much to our understanding of a perennial source of widespread human suffering.