Welcome!

The Secular Web is owned and operated by Internet Infidels Inc., a 501(c)(3) nonprofit educational organization dedicated to promoting and defending a naturalistic worldview on the Internet.

As defined by Paul Draper, naturalism is "the hypothesis that the natural world is a closed system, which means that nothing that is not a part of the natural world affects it." Thus, "naturalism implies that there are no supernatural entities"—including God.
Gather around the Kiosk for thought-provoking articles, informal essays, reviews, humor, satire, fiction, opinions, and fascinating memes.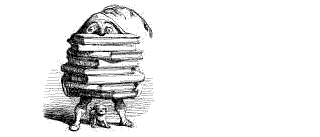 Browse the Secular Web Library, the worlds largest online collection of literature on the philosophy of religion, religions skepticism, and atheism where you will find defenses of the naturalistic worldview and critiques of religion.

Explore the Secular Web...
Library
Kiosk
Quotation of the Minute
"I can give you several examples of new species that have emerged within human observation. The best example that I can give you is the butterfly, the genus of butterfly known as Hedylypta. Hedylypta is a genus of butterfly that feeds on various plants. It's endemic to the Hawaiian Islands, which means it's only found there. And there turn out to be two species of Hedylypta with mouthparts that only allow them -- only allow them to feed on bananas. Now why is that significant? It is significant because bananas are not native to the Hawaiian Islands. They were introduced about 1,000 years ago by the Polynesians -- we know this from the written records of the Hawaiian Kingdom -- and what that means is that by mutation and natural selection, these two species have emerged on the Hawaiian Islands within the last 1,000 years. And I think that's a very good case in point." Ken Miller in "Resolved: That evolutionists should acknowledge creation" _Firing Line_, 4 December 1997, p. 24.
NEW IN THE
KIOSK


The
Trinity
Christo Roberts
FEATURED
BOOK

Jesus,
Interrupted
Bart D. Ehrman
NEW IN THE
LIBRARY

Religion and Violence
Michael Moore