Welcome!

The Secular Web is owned and operated by Internet Infidels Inc., a 501(c)(3) nonprofit educational organization dedicated to promoting and defending a naturalistic worldview on the Internet.

As defined by Paul Draper, naturalism is "the hypothesis that the natural world is a closed system, which means that nothing that is not a part of the natural world affects it." Thus, "naturalism implies that there are no supernatural entities"—including God.
Gather around the Kiosk for thought-provoking articles, informal essays, reviews, humor, satire, fiction, opinions, and fascinating memes.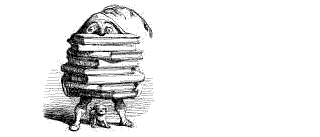 Browse the Secular Web Library, the worlds largest online collection of literature on the philosophy of religion, religions skepticism, and atheism where you will find defenses of the naturalistic worldview and critiques of religion.

Explore the Secular Web...
Library
Kiosk
Quotation of the Minute
"If we are to accept religious stories as evidence, we will end up with contradictory evidence. There are many different religious stories from many different religious traditions, and these stories contradict each other... Religious stories cancel each other out... Even if one of them is true, however, none of them is
evidence
that anyone has ever survived bodily death. For every story there is another equally credible story that contradicts it, and contradictory evidence is self-defeating--it is like having no evidence at all." Daniel Kolak and Raymond Martin,
Wisdom Without Answers
, (Belmont, CA: Wadsworth, 1998), p. 77
NEW IN THE
KIOSK


Miraculous
Cures?
Anthony
Campbell
FEATURED
BOOK

Doubting Jesus'
Resurrection
Kris D. Komarnitsky
NEW IN THE
LIBRARY


Presumption of
Atheism Revisited
Charles Echelbarger