Welcome!

The Secular Web is owned and operated by Internet Infidels Inc., a 501(c)(3) nonprofit educational organization dedicated to promoting and defending a naturalistic worldview on the Internet.

As defined by Paul Draper, naturalism is "the hypothesis that the natural world is a closed system, which means that nothing that is not a part of the natural world affects it." Thus, "naturalism implies that there are no supernatural entities"—including God.
Gather around the Kiosk for thought-provoking articles, informal essays, reviews, humor, satire, fiction, opinions, and fascinating memes.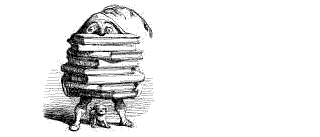 Browse the Secular Web Library, the worlds largest online collection of literature on the philosophy of religion, religions skepticism, and atheism where you will find defenses of the naturalistic worldview and critiques of religion.

Explore the Secular Web...
Library
Kiosk
Quotation of the Minute
The statement that Thomas Jefferson meant his "wall of separation" to be "one-directional," only to protect the church from incursions by the state "is an example of one of the Religious Right's more blatant lies. It is impossible to determine where this myth originated, but we do know that it began appearing with increasing frequency in the early 1990s. The phrase 'one-directional' often appears in quotation marks to make it appear as if it were lifted from a letter or personal writing of Jefferson's. "Of course, Jefferson said no such thing about his 'wall,' as any of his biographers or church-state historians will readily testify. Jefferson's writings indicate beyond a doubt that he believed separation would protect both church and state." Robert Boston,
Why The Religious Right is Wrong About Separation of Church & State
(Buffalo, NY: Prometheus, 1993), p. 222.