Welcome!

The Secular Web is owned and operated by Internet Infidels Inc., a 501(c)(3) nonprofit educational organization dedicated to promoting and defending a naturalistic worldview on the Internet.

As defined by Paul Draper, naturalism is "the hypothesis that the natural world is a closed system, which means that nothing that is not a part of the natural world affects it." Thus, "naturalism implies that there are no supernatural entities"—including God.
Gather around the Kiosk for thought-provoking articles, informal essays, reviews, humor, satire, fiction, opinions, and fascinating memes.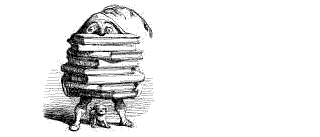 Browse the Secular Web Library, the worlds largest online collection of literature on the philosophy of religion, religions skepticism, and atheism where you will find defenses of the naturalistic worldview and critiques of religion.

Explore the Secular Web...
Library
Kiosk
Quotation of the Minute
"In that world, you'll be able to rise in the morning with the spirit you had known in your childhood: that spirit of eagerness, adventure and certainty which comes from dealing with a rational universe." [Ayn Rand] "The good, say the mystics of spirit, is God, a being whose only definition is that he is beyond man's power to conceive- a definition that invalidates man's consciousness and nullifies his concepts of existence...Man's mind, say the mystics of spirit, must be subordinated to the will of God... Man's standard of value, say the mystics of spirit, is the pleasure of God, whose standards are beyond man's power of comprehension and must be accepted on faith....The purpose of man's life...is to become an abject zombie who serves a purpose he does not know, for reasons he is not to question." [Ayn Rand, "
For the New Intellectual
"]
NEW IN THE
KIOSK


Establishing
Errancy
Beyond Error
Stephen Van Eck
FEATURED
BOOK

The Believing
Brain
Michael Shermer
NEW IN THE
LIBRARY

Prejudice in
Religions
Michael Moore