Welcome!

The Secular Web is owned and operated by Internet Infidels Inc., a 501(c)(3) nonprofit educational organization dedicated to promoting and defending a naturalistic worldview on the Internet.

As defined by Paul Draper, naturalism is "the hypothesis that the natural world is a closed system, which means that nothing that is not a part of the natural world affects it." Thus, "naturalism implies that there are no supernatural entities"—including God.
Gather around the Kiosk for thought-provoking articles, informal essays, reviews, humor, satire, fiction, opinions, and fascinating memes.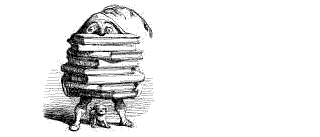 Browse the Secular Web Library, the worlds largest online collection of literature on the philosophy of religion, religions skepticism, and atheism where you will find defenses of the naturalistic worldview and critiques of religion.

Explore the Secular Web...
Library
Kiosk
Quotation of the Minute
"Roman sources that mention him [Jesus] are all dependent on Christian reports. Jesus' trial did not make headlines in Rome, and the archives there had no record of it. If archives were kept in Jerusalem, they were destroyed when revolt broke out in 66 CE or during the subsequent war. That war also devastated Galilee. Whatever records there may have been did not survive. When he was executed, Jesus was no more important to the outside world than the two brigands or insurgents executed with him -- whose name we do not know." E.P. Sanders,
The Historical Figure of Jesus
(New York: Penguin, 1993), p. 49.
NEW IN THE
KIOSK

Humble
Abrahamic
Origins
Robert Shaw
FEATURED
BOOK

The Fallacy of
Fine-Tuning
Victor J. Stenger
NEW IN THE
LIBRARY


Filthy Lucre:
The Church
& Wealth
Michael Moore