Welcome!

The Secular Web is owned and operated by Internet Infidels Inc., a 501(c)(3) nonprofit educational organization dedicated to promoting and defending a naturalistic worldview on the Internet.

As defined by Paul Draper, naturalism is "the hypothesis that the natural world is a closed system, which means that nothing that is not a part of the natural world affects it." Thus, "naturalism implies that there are no supernatural entities"—including God.
Gather around the Kiosk for thought-provoking articles, informal essays, reviews, humor, satire, fiction, opinions, and fascinating memes.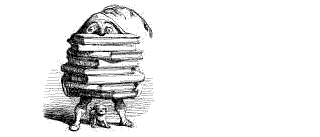 Browse the Secular Web Library, the worlds largest online collection of literature on the philosophy of religion, religions skepticism, and atheism where you will find defenses of the naturalistic worldview and critiques of religion.

Explore the Secular Web...
Library
Kiosk
Quotation of the Minute
"O Lord our God, help us tear their soldiers to bloody shreds with our shells; help us to cover their smiling fields with the pale forms of their patriot dead; help us to drown the thunder of the guns with the shrieks of their wounded, writhing in pain; help us to lay waste their humble homes with a hurricane of fire; help us to wring the hearts of their unoffending widows with unavailing grief; help us to turn them out roofless with their little children to wander unfriended the wastes of their desolated land in rags and hunger and thirst, sports of the sun flames of summer and the icy winds of winter, broken in spirit, worn with travail, imploring Thee for the refuge of the grave and denied it..." [Mark Twain, "The War Prayer"]
NEW IN THE
KIOSK


Why Did God
Create the
Universe?
Michael D. Reynolds
FEATURED
BOOK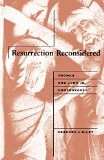 Resurrection
Reconsidered:
Thomas & John...
Gregory J. Riley
NEW IN THE
LIBRARY


Holy Fools
Michael Moore