Welcome!

The Secular Web is owned and operated by Internet Infidels Inc., a 501(c)(3) nonprofit educational organization dedicated to promoting and defending a naturalistic worldview on the Internet.

As defined by Paul Draper, naturalism is "the hypothesis that the natural world is a closed system, which means that nothing that is not a part of the natural world affects it." Thus, "naturalism implies that there are no supernatural entities"—including God.
Gather around the Kiosk for thought-provoking articles, informal essays, reviews, humor, satire, fiction, opinions, and fascinating memes.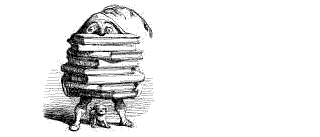 Browse the Secular Web Library, the worlds largest online collection of literature on the philosophy of religion, religions skepticism, and atheism where you will find defenses of the naturalistic worldview and critiques of religion.

Explore the Secular Web...
Library
Kiosk
Quotation of the Minute
"The American creationist movement has entirely bypassed the scientific forum and has concentrated instead on political lobbying and on taking its case to a fair-minded electorate... The reason for this strategy is overwhelmingly apparent: no scientific case can be made for the theories they advance." Kenneth R. Miller, "Scientific Creationism versus Evolution"
Science and Creationism
, (New York: Oxford University Press, 1984), p. 22.
NEW IN THE
KIOSK


Thank God for
the Atheist
H. J.
van der Meer
FEATURED
BOOK

Doubting Jesus'
Resurrection
Kris D. Komarnitsky
NEW IN THE
LIBRARY


C. S. Lewis'
Basic Mistakes
David Kyle
Johnson