Welcome!

The Secular Web is owned and operated by Internet Infidels Inc., a 501(c)(3) nonprofit educational organization dedicated to promoting and defending a naturalistic worldview on the Internet.

As defined by Paul Draper, naturalism is "the hypothesis that the natural world is a closed system, which means that nothing that is not a part of the natural world affects it." Thus, "naturalism implies that there are no supernatural entities"—including God.
Gather around the Kiosk for thought-provoking articles, informal essays, reviews, humor, satire, fiction, opinions, and fascinating memes.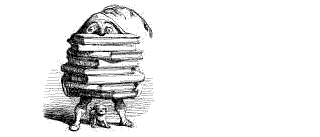 Browse the Secular Web Library, the worlds largest online collection of literature on the philosophy of religion, religions skepticism, and atheism where you will find defenses of the naturalistic worldview and critiques of religion.

Explore the Secular Web...
Library
Kiosk
Quotation of the Minute
"What makes a free thinker is not his beliefs, but the way in which he holds them. If he holds them because his elders told him they were true when he was young, or if he holds them because if he did not he would be unhappy, his thought is not free; but if he holds them because, after careful though, he finds a balance of evidence in their favor, then his thought is free, however odd his conclusions may seem." Bertrand Russell, "The Value of Free Thought: How to Become a Truth-Seeker and Break the Chains of Mental Slavery" (1944) in
Bertrand Russell on God and Religion
(Buffalo, NY: Prometheus, 1986), pp. 239-40.
CURRENT KIOSK
FEATURE


Christian
Salvation?
B. Steven
Matthies
NEW IN THE
LIBRARY


Historical Writing Compared to the Gospels...
Matthew Wade Ferguson