Welcome!

The Secular Web is owned and operated by Internet Infidels Inc., a 501(c)(3) nonprofit educational organization dedicated to promoting and defending a naturalistic worldview on the Internet.

As defined by Paul Draper, naturalism is "the hypothesis that the natural world is a closed system, which means that nothing that is not a part of the natural world affects it." Thus, "naturalism implies that there are no supernatural entities"—including God.
Gather around the Kiosk for thought-provoking articles, informal essays, reviews, humor, satire, fiction, opinions, and fascinating memes.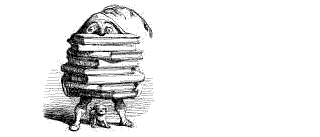 Browse the Secular Web Library, the worlds largest online collection of literature on the philosophy of religion, religions skepticism, and atheism where you will find defenses of the naturalistic worldview and critiques of religion.

Explore the Secular Web...
Library
Kiosk
Quotation of the Minute
"What, then, should be our approach in apologetics? It should be something like this: 'My friend, I know Christianity is true because God's Spirit lives in me and assures me that it is true. And you can know it is true, too, because God is knocking at the door of your heart, telling you the same thing. If you are sincerely seeking God, then God will give you assurance that the gospel is true. Now, to try to show you it's true, I'll share with you some arguments and evidence that I really find convincing. But should my arguments seem weak and unconvincing to you, that's my fault, not God's. It only shows that I'm a poor apologist, not that the gospel is untrue. Whatever you think of my arguments, God still loves you and holds you accountable. I'll do my best to present good arguments to you. But ultimately you have to deal, not with arguments, but with God himself.'" William Lane Craig,
Reasonable Faith: Christian Truth and Apologetics
, (Revised edition, Wheaton, IL: Crossway, 1994), p. 48.
NEW IN THE
KIOSK


The
Trinity
Christo Roberts
FEATURED
BOOK

Jesus,
Interrupted
Bart D. Ehrman
NEW IN THE
LIBRARY

Religion and Violence
Michael Moore