Welcome!

The Secular Web is owned and operated by Internet Infidels Inc., a 501(c)(3) nonprofit educational organization dedicated to promoting and defending a naturalistic worldview on the Internet.

As defined by Paul Draper, naturalism is "the hypothesis that the natural world is a closed system, which means that nothing that is not a part of the natural world affects it." Thus, "naturalism implies that there are no supernatural entities"—including God.
Gather around the Kiosk for thought-provoking articles, informal essays, reviews, humor, satire, fiction, opinions, and fascinating memes.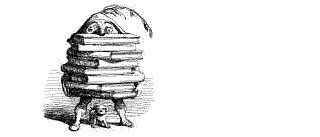 Browse the Secular Web Library, the worlds largest online collection of literature on the philosophy of religion, religions skepticism, and atheism where you will find defenses of the naturalistic worldview and critiques of religion.

Explore the Secular Web...
Library
Kiosk
Quotation of the Minute
"There is one notable thing about our Christianity: bad, bloody, merciless, money-grabbing and predatory as it is - in our country particularly, and in all other Christian countries in a somewhat modified degree - it is still a hundred times better than the Christianity of the Bible, with its prodigious crime- the invention of Hell. Measured by our Christianity of to-day, bad as it is, hypocritical as it is, empty and hollow as it is, neither the Deity nor His Son is a Christian, nor qualified for that moderately high place. Ours is a terrible religion. The fleets of the world could swim in spacious comfort in the innocent blood it has spilt." [Mark Twain, "Reflections on Religion"]



Rogue's Gallery:
Know the Popes!
Stephen Van Eck


50 Simple Questions
for Every Christian
Guy P. Harrison


The Kalam
Cosmological
Argument...
Arnold T.
Guminski