Welcome!

The Secular Web is owned and operated by Internet Infidels Inc., a 501(c)(3) nonprofit educational organization dedicated to promoting and defending a naturalistic worldview on the Internet.

As defined by Paul Draper, naturalism is "the hypothesis that the natural world is a closed system, which means that nothing that is not a part of the natural world affects it." Thus, "naturalism implies that there are no supernatural entities"—including God.
Gather around the Kiosk for thought-provoking articles, informal essays, reviews, humor, satire, fiction, opinions, and fascinating memes.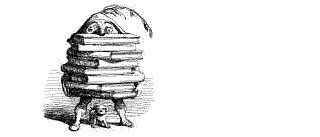 Browse the Secular Web Library, the worlds largest online collection of literature on the philosophy of religion, religions skepticism, and atheism where you will find defenses of the naturalistic worldview and critiques of religion.

Explore the Secular Web...
Library
Kiosk
Quotation of the Minute
"In a footnote to the Supreme Court's 1961
Torcaso v. Watkins
decisions, Justice Hugo Black wrote, 'Among religions in this country which do not teach what would generally be considered a belief in the existence of God is Buddhism, Taoism, Ethical Culture, Secular Humanism, and others.' The
Torcaso
case dealt with religious tests for public office; it has nothing to do with public schools. The justice's comment is far from a finding that humanism is being taught in the schools." Robert Boston,
Why The Religious Right is Wrong About Separation of Church & State
(Buffalo, NY: Prometheus, 1993), pp. 229-30.



Doing the Right
Thing
Matt Marinelli



Two Fatal Problems
with the Fine-Tuning
Argument
Ryan Stringer