Welcome!

The Secular Web is owned and operated by Internet Infidels Inc., a 501(c)(3) nonprofit educational organization dedicated to promoting and defending a naturalistic worldview on the Internet.

As defined by Paul Draper, naturalism is "the hypothesis that the natural world is a closed system, which means that nothing that is not a part of the natural world affects it." Thus, "naturalism implies that there are no supernatural entities"—including God.
Gather around the Kiosk for thought-provoking articles, informal essays, reviews, humor, satire, fiction, opinions, and fascinating memes.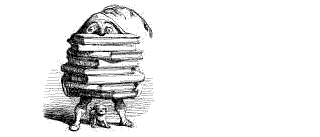 Browse the Secular Web Library, the worlds largest online collection of literature on the philosophy of religion, religions skepticism, and atheism where you will find defenses of the naturalistic worldview and critiques of religion.

Explore the Secular Web...
Library
Kiosk
Quotation of the Minute
"It is true, of course, that the phrase 'separation of church and state' does not appear in the Constitution. But it was inevitable that some convenient term should come into existence to verbalize a principle so clearly and widely held by the American people.... [T]he right to a fair trial is generally accepted to be a constitutional principle; yet the term "fair trial" is not found in the Constitution. To bring the point even closer home, who would deny that "religious liberty" is a constitutional principle? Yet that phrase too is not in the Constitution. The universal acceptance which all these terms, including "separation of church and state," have received in America would seem to confirm rather than disparage their reality as basic American democratic principles." Leo Pfeffer, Church, State, and Freedom (Beacon Press: Boston, 1967).
CURRENT KIOSK
FEATURE


Christian
Salvation?
B. Steven
Matthies
NEW IN THE
LIBRARY


Historical Writing Compared to the Gospels...
Matthew Wade Ferguson