Welcome!

The Secular Web is owned and operated by Internet Infidels Inc., a 501(c)(3) nonprofit educational organization dedicated to promoting and defending a naturalistic worldview on the Internet.

As defined by Paul Draper, naturalism is "the hypothesis that the natural world is a closed system, which means that nothing that is not a part of the natural world affects it." Thus, "naturalism implies that there are no supernatural entities"—including God.
Gather around the Kiosk for thought-provoking articles, informal essays, reviews, humor, satire, fiction, opinions, and fascinating memes.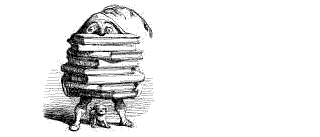 Browse the Secular Web Library, the worlds largest online collection of literature on the philosophy of religion, religions skepticism, and atheism where you will find defenses of the naturalistic worldview and critiques of religion.

Explore the Secular Web...
Library
Kiosk
Quotation of the Minute
"But what, after all, is faith? It is a state of mind that leads people to believe something -- it doesn't matter what -- in the total absence of supporting evidence. If there were good supporting evidence then faith would be superfluous, for the evidence would compel us to believe it anyway. It is this that makes the often-parroted claim that 'evolution itself is a matter of faith' so silly. People believe in evolution not because they arbitrarily want to believe it but because of overwhelming, publicly available evidence." Richard Dawkins,
The Selfish Gene
(New edition, New York: Oxford University Press, 1989), p. 198.
CURRENT KIOSK
FEATURE


Christian
Salvation?
B. Steven
Matthies
NEW IN THE
LIBRARY


Historical Writing Compared to the Gospels...
Matthew Wade Ferguson