Welcome!

The Secular Web is owned and operated by Internet Infidels Inc., a 501(c)(3) nonprofit educational organization dedicated to promoting and defending a naturalistic worldview on the Internet.

As defined by Paul Draper, naturalism is "the hypothesis that the natural world is a closed system, which means that nothing that is not a part of the natural world affects it." Thus, "naturalism implies that there are no supernatural entities"—including God.
Gather around the Kiosk for thought-provoking articles, informal essays, reviews, humor, satire, fiction, opinions, and fascinating memes.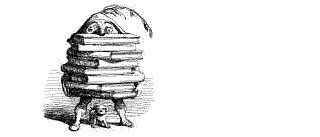 Browse the Secular Web Library, the worlds largest online collection of literature on the philosophy of religion, religions skepticism, and atheism where you will find defenses of the naturalistic worldview and critiques of religion.

Explore the Secular Web...
Library
Kiosk
Quotation of the Minute
"If the New Testament accounts could support a range of interpretations, why did orthodox Christians in the second century insist on a literal view of resurrection and reject all others as heretical? . . . [W]hen we examine its practical effect on the Christian movement, we can see, paradoxically, that the doctrine of bodily resurrection also serves an essential
political
function: it legitimizes the authority of certain men who claim to exercise leadership over the churches as the successors of the apostle Peter. From the second century, the doctrine has served to validate the apostolic succession of bishops, the basis of papal authority to this day. Gnostic Christians who interpret resurrection in other ways have a lesser claim to authority: when they claim priority over the orthodox, they are denounced as heretics." Elaine Pagels,
The Gnostic Gospels
, (New York: Vintage, 1989), pp. 7.



Jihadism -- Symptom of a Greater Problem
Attila Romenian

God's Gravediggers...
Raymond D. Bradley



Plantinga's Ontological Argument
Arnold T. Guminski