Welcome!

The Secular Web is owned and operated by Internet Infidels Inc., a 501(c)(3) nonprofit educational organization dedicated to promoting and defending a naturalistic worldview on the Internet.

As defined by Paul Draper, naturalism is "the hypothesis that the natural world is a closed system, which means that nothing that is not a part of the natural world affects it." Thus, "naturalism implies that there are no supernatural entities"—including God.
Gather around the Kiosk for thought-provoking articles, informal essays, reviews, humor, satire, fiction, opinions, and fascinating memes.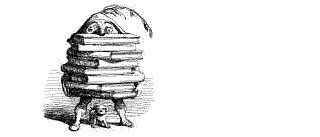 Browse the Secular Web Library, the worlds largest online collection of literature on the philosophy of religion, religions skepticism, and atheism where you will find defenses of the naturalistic worldview and critiques of religion.

Explore the Secular Web...
Library
Kiosk
Quotation of the Minute
"Throughout the last 400 years, during which the growth of science had gradually shown men how to acquire knowledge of the ways of nature and mastery over natural forces, the clergy have fought a losing battle against science, in astronomy and geology, in anatomy and physiology, in biology and psychology and sociology. Ousted from one position, they have taken up another. After being worsted in astronomy, they did their best to prevent the rise of geology; they fought against Darwin in biology, and at the present time they fight against scientific theories of psychology and education. At each stage, they try to make the public forget their earlier obscurantism, in order that their present obscurantism may not be recognized for what it is." Bertrand Russell, "An Outline of Intellectual Rubbish" (1943) in
Bertrand Russell on God and Religion
(Buffalo, NY: Prometheus, 1986), p. 209.



Rogue's Gallery:
Know the Popes!
Stephen Van Eck


50 Simple Questions
for Every Christian
Guy P. Harrison


The Kalam
Cosmological
Argument...
Arnold T.
Guminski