Welcome!

The Secular Web is owned and operated by Internet Infidels Inc., a 501(c)(3) nonprofit educational organization dedicated to promoting and defending a naturalistic worldview on the Internet.

As defined by Paul Draper, naturalism is "the hypothesis that the natural world is a closed system, which means that nothing that is not a part of the natural world affects it." Thus, "naturalism implies that there are no supernatural entities"—including God.
Gather around the Kiosk for thought-provoking articles, informal essays, reviews, humor, satire, fiction, opinions, and fascinating memes.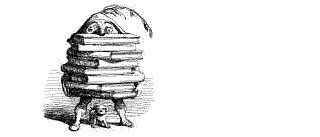 Browse the Secular Web Library, the worlds largest online collection of literature on the philosophy of religion, religions skepticism, and atheism where you will find defenses of the naturalistic worldview and critiques of religion.

Explore the Secular Web...
Library
Kiosk
Quotation of the Minute
"I cannot see one shadow or tittle of evidence that the great unknown underlying the phenomenon of the universe stands to us in the relation of a Father--loves us and cares for us as Christianity asserts. So with regard to the other great Christian dogmas, immortality of soul and future state of rewards and punishments, what possible objection can I--who am compelled perforce to believe in the immortality of what we call Matter and Force, and in a very unmistakable present state of rewards and punishments for our deeds--have to these doctrines? Give me a scintilla of evidence, and I am ready to jump at them." Thomas Henry Huxley, in a letter to Charles Kingsley dated May 5th, 1863 Quoted in The Project Gutenberg Etext of The Gutenberg Encyclopedia (originally dated 1911)

God's Gravediggers...
Raymond D. Bradley



Religious Absurdities
Ryan Stringer