Welcome!

The Secular Web is owned and operated by Internet Infidels Inc., a 501(c)(3) nonprofit educational organization dedicated to promoting and defending a naturalistic worldview on the Internet.

As defined by Paul Draper, naturalism is "the hypothesis that the natural world is a closed system, which means that nothing that is not a part of the natural world affects it." Thus, "naturalism implies that there are no supernatural entities"—including God.
Gather around the Kiosk for thought-provoking articles, informal essays, reviews, humor, satire, fiction, opinions, and fascinating memes.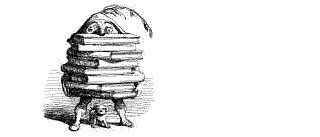 Browse the Secular Web Library, the worlds largest online collection of literature on the philosophy of religion, religions skepticism, and atheism where you will find defenses of the naturalistic worldview and critiques of religion.

Explore the Secular Web...
Library
Kiosk
Quotation of the Minute
"That paragon of humorists, Art Buchwald, in a column entitled 'Hunting Down the Secular Humanists,' writes: 'What makes them so dangerous is that secular Humanists look just like you and me. Some of them could be your best friends without you knowing that they are Humanists. They could come into your house, play with your children, eat your food and even watch football with you on television, and you'd never know they have read
Catcher in the Rye
,
Brave New World
, and
Huckleberry Finn
.... No one is safe until Congress sets up an Anti-Secular Humanism Committee to get at the rot. Witnesses have to be called, and they have to name names." Corliss Lamont,
The Philosophy of Humanism
(Seventh ed., New York: Continuum, 1990), p. xi.



Dehumanization by Religions
Michael Moore


Denise DeSio
Rose's Will



Psychopathology in Religious Ideation...
Michael Moore