Welcome!

The Secular Web is owned and operated by Internet Infidels Inc., a 501(c)(3) nonprofit educational organization dedicated to promoting and defending a naturalistic worldview on the Internet.

As defined by Paul Draper, naturalism is "the hypothesis that the natural world is a closed system, which means that nothing that is not a part of the natural world affects it." Thus, "naturalism implies that there are no supernatural entities"—including God.
Gather around the Kiosk for thought-provoking articles, informal essays, reviews, humor, satire, fiction, opinions, and fascinating memes.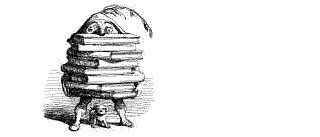 Browse the Secular Web Library, the worlds largest online collection of literature on the philosophy of religion, religions skepticism, and atheism where you will find defenses of the naturalistic worldview and critiques of religion.

Explore the Secular Web...
Library
Kiosk
Quotation of the Minute
"I think that in philosophical strictness at the level where one doubts the existence of material objects and holds that the world may have existed for only five minutes, I ought to call myself an agnostic; but, for all practical purposes, I am an atheist. I do not think the existence of the Christian God any more probable than the existence of the Gods of Olympus or Valhalla. To take another illustration: nobody can prove that there is not between Earth and Mars a china teapot revolving in an elliptic orbit, but nobody thinks this sufficiently likely to be taken into account in practice. I think the Christian God just as unlikely." [Bertrand Russell]

God's Gravediggers...
Raymond D. Bradley



Religious Absurdities
Ryan Stringer