Welcome!

The Secular Web is owned and operated by Internet Infidels Inc., a 501(c)(3) nonprofit educational organization dedicated to promoting and defending a naturalistic worldview on the Internet.

As defined by Paul Draper, naturalism is "the hypothesis that the natural world is a closed system, which means that nothing that is not a part of the natural world affects it." Thus, "naturalism implies that there are no supernatural entities"—including God.
Gather around the Kiosk for thought-provoking articles, informal essays, reviews, humor, satire, fiction, opinions, and fascinating memes.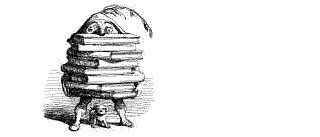 Browse the Secular Web Library, the worlds largest online collection of literature on the philosophy of religion, religions skepticism, and atheism where you will find defenses of the naturalistic worldview and critiques of religion.

Explore the Secular Web...
Library
Kiosk
Quotation of the Minute
"God does not exist if Big Bang cosmology, or some relevantly similar theory, is true. If this cosmology is true, our universe exists without cause and without explanation. There are numerous possible universes, and there is possibly no universe at all, and there is no reason why this one is actual rather than some other one or none at all. Now the theistically alleged human need for a reason for existence, and other alleged needs, are unsatisfied. But I suggest that humans do or can possess a deeper level of experience than such anthropocentric despairs. We can forget about ourselves for a moment and open ourselves up to the startling impingement of reality itself. We can let ourselves become profoundly astonished by the fact that this universe exists at all." Quentin Smith in William Lane Craig and Quentin Smith,
Theism, Atheism, and Big Bang Cosmology
, (New York: Oxford University Press, 1993) ,p. 216.



Faith - The Unreasonable Emotion
Richard Brown


The Bad Jesus
Hector Avalos



Naturalism,
Fine-Tuning,
and Flies
Aron Lucas