Welcome!

The Secular Web is owned and operated by Internet Infidels Inc., a 501(c)(3) nonprofit educational organization dedicated to promoting and defending a naturalistic worldview on the Internet.

As defined by Paul Draper, naturalism is "the hypothesis that the natural world is a closed system, which means that nothing that is not a part of the natural world affects it." Thus, "naturalism implies that there are no supernatural entities"—including God.
Gather around the Kiosk for thought-provoking articles, informal essays, reviews, humor, satire, fiction, opinions, and fascinating memes.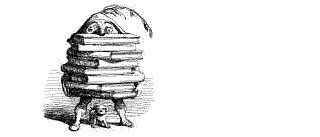 Browse the Secular Web Library, the worlds largest online collection of literature on the philosophy of religion, religions skepticism, and atheism where you will find defenses of the naturalistic worldview and critiques of religion.

Explore the Secular Web...
Library
Kiosk
Quotation of the Minute
"Quantum events have a way of just happening, without any cause, as when a radioactive atom decays at a random time. Even the quantum vacuum is not an inert void, but is boiling with quantum fluctuations. In our macroscopic world, we are used to energy conservation, but in the quantum realm this holds only on average. Energy fluctuations out of nothing create short-lived particle-antiparticle pairs, which is why the vacuum is not emptiness but a sea of transient particles. An uncaused beginning, even out of nothing, for spacetime is no great leap of the imagination." Taner Edis, Is Anybody Out There?


The Complexity of the
Universe is Evidence
Against the Existence
of a Creator Deity
Michael D. Reynolds



Transcending Proof:
A Reply to
Richard Carrier
Don McIntosh