Welcome!

The Secular Web is owned and operated by Internet Infidels Inc., a 501(c)(3) nonprofit educational organization dedicated to promoting and defending a naturalistic worldview on the Internet.

As defined by Paul Draper, naturalism is "the hypothesis that the natural world is a closed system, which means that nothing that is not a part of the natural world affects it." Thus, "naturalism implies that there are no supernatural entities"—including God.
Gather around the Kiosk for thought-provoking articles, informal essays, reviews, humor, satire, fiction, opinions, and fascinating memes.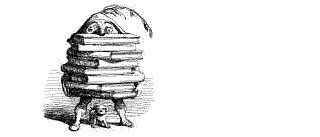 Browse the Secular Web Library, the worlds largest online collection of literature on the philosophy of religion, religions skepticism, and atheism where you will find defenses of the naturalistic worldview and critiques of religion.

Explore the Secular Web...
Library
Kiosk
Quotation of the Minute
"Since Jefferson coined the phrase 'wall of separation between church and state' in 1802, a full
145 years
before the Soviet provision was written, it is obviously incorrect to suggest that the Soviets pioneered the separation principle. If anything, the Soviets stole the concept from the United States. In any case, what the Soviet constitution said about religious freedom has no bearing on U.S. constitutional provisions. The Soviet document also guaranteed free speech (at least on paper), but no one has labeled freedom of expression a Communist idea." Robert Boston,
Why The Religious Right is Wrong About Separation of Church & State
(Buffalo, NY: Prometheus, 1993), pp. 222-23.



Jihadism -- Symptom of a Greater Problem
Attila Romenian

God's Gravediggers...
Raymond D. Bradley



Plantinga's Ontological Argument
Arnold T. Guminski