Welcome!

The Secular Web is owned and operated by Internet Infidels Inc., a 501(c)(3) nonprofit educational organization dedicated to promoting and defending a naturalistic worldview on the Internet.

As defined by Paul Draper, naturalism is "the hypothesis that the natural world is a closed system, which means that nothing that is not a part of the natural world affects it." Thus, "naturalism implies that there are no supernatural entities"—including God.
Gather around the Kiosk for thought-provoking articles, informal essays, reviews, humor, satire, fiction, opinions, and fascinating memes.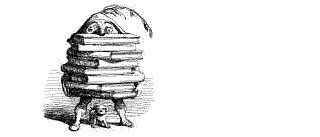 Browse the Secular Web Library, the worlds largest online collection of literature on the philosophy of religion, religions skepticism, and atheism where you will find defenses of the naturalistic worldview and critiques of religion.

Explore the Secular Web...
Library
Kiosk
Quotation of the Minute
"If the belief in god were natural, there would be no need to teach it. Children would possess it as well as adults, the layman as the priest, the heathean as much as the missionary. We don't have to teach the general elements of human nature; -- the five senses, seeing, hearing, smelling, tasting, and feeling. They are universal; so would religion be were
it
natural, but it is not. On the contrary, it is an interesting and demonstrable fact, that all children are Atheists, and were religion not inculcated into their minds they would remain so. Even as it is, they are great sceptics, until made sensible of the potent weapon by which religion has ever been propagated, namely, fear - - fear of the lash of public opinion here, and of jealous, vindictive God hereafter. No; there is no religion in human nature, nor human nature in religion. It is purely artificial, the result of education, while Atheism is natural, and, were the human mind not perverted and bewildered by the mysteries and follies of superstition, would be universal." Ernestine L. Rose, "A Defence of Atheism" (1878,
Women Without Superstition
ed. Annie Laurie Gaylor, Madison, WI: FFRF, 1997), p. 82.



Education
and
Religion
Brian Horn



Two Fatal Problems
with the Fine-Tuning
Argument
Ryan Stringer