Welcome!

The Secular Web is owned and operated by Internet Infidels Inc., a 501(c)(3) nonprofit educational organization dedicated to promoting and defending a naturalistic worldview on the Internet.

As defined by Paul Draper, naturalism is "the hypothesis that the natural world is a closed system, which means that nothing that is not a part of the natural world affects it." Thus, "naturalism implies that there are no supernatural entities"—including God.
Gather around the Kiosk for thought-provoking articles, informal essays, reviews, humor, satire, fiction, opinions, and fascinating memes.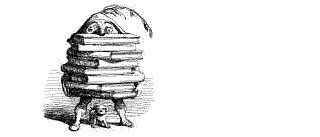 Browse the Secular Web Library, the worlds largest online collection of literature on the philosophy of religion, religions skepticism, and atheism where you will find defenses of the naturalistic worldview and critiques of religion.

Explore the Secular Web...
Library
Kiosk
Quotation of the Minute
"Now we know the other side advocates intelligent design as a primary characteristic of intelligent design when it is squared with the fossil record. The fossil record -- and I can give you specific examples -- is characertized best by sequences of appearances and disappearances. Now think what that means. What that means is that the characteristic that best describes the intelligent designer who would have designed this fossil record is incompetent because everything the intelligent designer designed, with about one percent exceptions, has immediately become extinct. Intelligent design has no explanation for the successive character in the fossil record, evolution has a perfect explanation, and that is the appearance of new forms and the extinction of others." Ken Miller in "Resolved: That evolutionists should acknowledge creation" _Firing Line_, 4 December 1997, p. 22.