Welcome!

The Secular Web is owned and operated by Internet Infidels Inc., a 501(c)(3) nonprofit educational organization dedicated to promoting and defending a naturalistic worldview on the Internet.

As defined by Paul Draper, naturalism is "the hypothesis that the natural world is a closed system, which means that nothing that is not a part of the natural world affects it." Thus, "naturalism implies that there are no supernatural entities"—including God.
Gather around the Kiosk for thought-provoking articles, informal essays, reviews, humor, satire, fiction, opinions, and fascinating memes.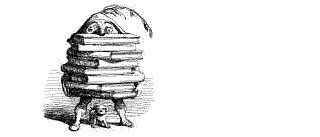 Browse the Secular Web Library, the worlds largest online collection of literature on the philosophy of religion, religions skepticism, and atheism where you will find defenses of the naturalistic worldview and critiques of religion.

Explore the Secular Web...
Library
Kiosk
Quotation of the Minute
"'God's' message in my dream was very different. It confirmed what I have come to believe -- that we are here on earth to live life fully. It helped me respect myself, and stop feeling wrong for doing what felt right. When I consider some kind of life-force, I now believe that she/he/it supports me in being who I am. There are no easy answers and life can get tough at times. Yet despite the ambiguity we all need to plunge ahead and
do it anyway
. We can find the courage and discover great joy." Marlene Winell,
Leaving the Fold
(Oakland, CA: New Harbinger, 1993), pp. ix-x.



Moral Compass
Brian Horn


50 Simple Questions
for Every Christian
Guy P. Harrison



Organizational Invariance & the Personal Soul
Clifford Greenblatt