Welcome!

The Secular Web is owned and operated by Internet Infidels Inc., a 501(c)(3) nonprofit educational organization dedicated to promoting and defending a naturalistic worldview on the Internet.

As defined by Paul Draper, naturalism is "the hypothesis that the natural world is a closed system, which means that nothing that is not a part of the natural world affects it." Thus, "naturalism implies that there are no supernatural entities"—including God.
Gather around the Kiosk for thought-provoking articles, informal essays, reviews, humor, satire, fiction, opinions, and fascinating memes.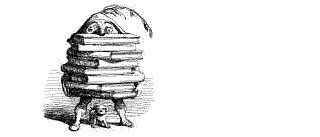 Browse the Secular Web Library, the worlds largest online collection of literature on the philosophy of religion, religions skepticism, and atheism where you will find defenses of the naturalistic worldview and critiques of religion.

Explore the Secular Web...
Library
Kiosk
Quotation of the Minute
"Logical thinking empowers the mind in a way that no other kind of thinking can. It frees the highly educated from the habit of presuming every claim to be true until proven false. It enables average Americans to stand up against the forces of political correctness, see through the chicanery, and make independent decisions for themselves. And it is the bulwark against intellectual servitude for the underprivleged." Marilyn vos Savant,
The Power of Logical Thinking
, (New York: St. Martin's, 1997), p. xix.



Rogue's Gallery:
Know the Popes!
Stephen Van Eck


50 Simple Questions
for Every Christian
Guy P. Harrison


The Kalam
Cosmological
Argument...
Arnold T.
Guminski