Welcome!

The Secular Web is owned and operated by Internet Infidels Inc., a 501(c)(3) nonprofit educational organization dedicated to promoting and defending a naturalistic worldview on the Internet.

As defined by Paul Draper, naturalism is "the hypothesis that the natural world is a closed system, which means that nothing that is not a part of the natural world affects it." Thus, "naturalism implies that there are no supernatural entities"—including God.
Gather around the Kiosk for thought-provoking articles, informal essays, reviews, humor, satire, fiction, opinions, and fascinating memes.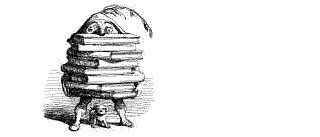 Browse the Secular Web Library, the worlds largest online collection of literature on the philosophy of religion, religions skepticism, and atheism where you will find defenses of the naturalistic worldview and critiques of religion.

Explore the Secular Web...
Library
Kiosk
Quotation of the Minute
All of the "extant post-Pauline epistles of the New Testament which are likely to have been written before the end of the first century (and probably before 90) refer to Jesus in essentially the same manner as Paul does. They stress one or more of his supernatural aspects -- his existence before his life on earth, his resurrection and second coming - - but say nothing of the teachings or miracles ascribed to him in the gospels, and give no historical setting to the crucifixion, which remains the one episode in his incarnate life unambiguously mentioned, at least in some of them." G.A. Wells,
The Historical Evidence for Jesus
(Buffalo, NY: Prometheus, 1986), p. 47.



Jihadism -- Symptom of a Greater Problem
Attila Romenian

God's Gravediggers...
Raymond D. Bradley



Alvin Plantinga Can't Say That, Can He?
Richard M.Smith