Welcome!

The Secular Web is owned and operated by Internet Infidels Inc., a 501(c)(3) nonprofit educational organization dedicated to promoting and defending a naturalistic worldview on the Internet.

As defined by Paul Draper, naturalism is "the hypothesis that the natural world is a closed system, which means that nothing that is not a part of the natural world affects it." Thus, "naturalism implies that there are no supernatural entities"—including God.
Gather around the Kiosk for thought-provoking articles, informal essays, reviews, humor, satire, fiction, opinions, and fascinating memes.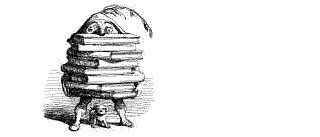 Browse the Secular Web Library, the worlds largest online collection of literature on the philosophy of religion, religions skepticism, and atheism where you will find defenses of the naturalistic worldview and critiques of religion.

Explore the Secular Web...
Library
Kiosk
Quotation of the Minute
"The watchmaker not only stamped his design on the face of the watch, but he teaches how to wind it up when run down; how to repair the machinery when out of order; and how to put a new spring in when the old one is broken, and leave the watch as good as ever. Does the great Watchmaker, as he is called, show the same intelligence and power in keeping, or teaching others to keep, this contemplated mechanism -- Man -- always in good order? and when the life-spring is broken replace it with another, and leave him just the same?" Ernestine L. Rose, "A Defence of Atheism" (1878,
Women Without Superstition
ed. Annie Laurie Gaylor, Madison, WI: FFRF, 1997), p. 80.

God's Gravediggers...
Raymond D. Bradley



On (False) Prophets and Messiahs
Michael Moore