Welcome!

The Secular Web is owned and operated by Internet Infidels Inc., a 501(c)(3) nonprofit educational organization dedicated to promoting and defending a naturalistic worldview on the Internet.

As defined by Paul Draper, naturalism is "the hypothesis that the natural world is a closed system, which means that nothing that is not a part of the natural world affects it." Thus, "naturalism implies that there are no supernatural entities"—including God.
Gather around the Kiosk for thought-provoking articles, informal essays, reviews, humor, satire, fiction, opinions, and fascinating memes.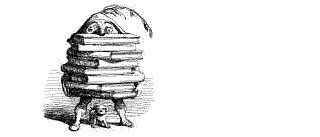 Browse the Secular Web Library, the worlds largest online collection of literature on the philosophy of religion, religions skepticism, and atheism where you will find defenses of the naturalistic worldview and critiques of religion.

Explore the Secular Web...
Library
Kiosk
Quotation of the Minute
"It is contended by many that ours is a Christian government, founded upon the Bible, and that all who look upon that book as false or foolish are destroying the foundation of our country. The truth is, our government is not founded upon the rights of gods, but upon the rights of men. Our Constitution was framed, not to declare and uphold the deity of Christ, but the sacredness of humanity. Ours is the first government made by the people for the people. It is the only nation with which the gods have nothing to do. And yet there are some judges dishonest and cowardly enough to solemly decide that this is a Christian country, and that our free institutions are based upon the infamous laws of Jehovah." [Robert G. Ingersoll]

God's Gravediggers...
Raymond D. Bradley



On (False) Prophets and Messiahs
Michael Moore