Welcome!

The Secular Web is owned and operated by Internet Infidels Inc., a 501(c)(3) nonprofit educational organization dedicated to promoting and defending a naturalistic worldview on the Internet.

As defined by Paul Draper, naturalism is "the hypothesis that the natural world is a closed system, which means that nothing that is not a part of the natural world affects it." Thus, "naturalism implies that there are no supernatural entities"—including God.
Gather around the Kiosk for thought-provoking articles, informal essays, reviews, humor, satire, fiction, opinions, and fascinating memes.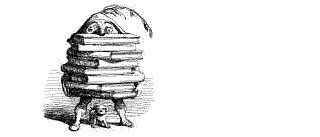 Browse the Secular Web Library, the worlds largest online collection of literature on the philosophy of religion, religions skepticism, and atheism where you will find defenses of the naturalistic worldview and critiques of religion.

Explore the Secular Web...
Library
Kiosk
Quotation of the Minute
"The god of the Bible measures up to the level of a petty and vicious tyrant. The god of the bible punishes babies for the sins of their parents (Exodus 20:5, 34:7; Numbers 14:18; 2 Samuel 12:13-19); punishes people by causing them to become cannibals and eat their children (2 Kings 6:24-33, Lamentations 4:10-11); gives people bad laws, even requiring the sacrifice of their firstborn babies, so that they can be filled with horror and know that god is their lord (Ezekiel 20:25-26); causes people to believe lies so that he can send them to hell (2 Thessalonians 2:11), and many other atrocities, far too many to list here. It would not be hard to measure up to, and exceed, that level of moral purity. Atheists surpass it every day." Doug Krueger, "
That Colossal Wreck
"



God's Omniscience
& Human Free Will:
A "Macro" Approach
Cameron Filas


The Bad Jesus
Hector Avalos


Religious Attitudes
Toward the
Disabled
Michael Moore