Welcome!

The Secular Web is owned and operated by Internet Infidels Inc., a 501(c)(3) nonprofit educational organization dedicated to promoting and defending a naturalistic worldview on the Internet.

As defined by Paul Draper, naturalism is "the hypothesis that the natural world is a closed system, which means that nothing that is not a part of the natural world affects it." Thus, "naturalism implies that there are no supernatural entities"—including God.
Gather around the Kiosk for thought-provoking articles, informal essays, reviews, humor, satire, fiction, opinions, and fascinating memes.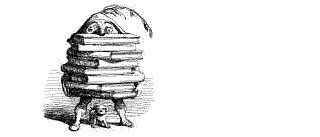 Browse the Secular Web Library, the worlds largest online collection of literature on the philosophy of religion, religions skepticism, and atheism where you will find defenses of the naturalistic worldview and critiques of religion.

Explore the Secular Web...
Library
Kiosk
Quotation of the Minute
"The manifest object of the men who framed the institutions of this country, was to have a _State without religion_, and a _Church without politics_ -- that is to say, they meant that one should never be used as an engine for any purpose of the other, and that no man's rights in one should be tested by his opinions about the other. As the Church takes no note of men's political differences, so the State looks with equal eye on all the modes of religious faith. ... Our fathers seem to have been perfectly sincere in their belief that the members of the Church would be more patriotic, and the citizens of the State more religious, by keeping their respective functions entirely separate." [Chief Justice of the Commonwealth of Pennsylvania Jeremiah S. Black, from a 1856 speech on religious liberty]



Holy Terrors: Lives
of the Certifiable
Saints
Stephen Van Eck


50 Simple Questions
for Every Christian
Guy P. Harrison


The Kalam
Cosmological
Argument...
Arnold T.
Guminski