Welcome!

The Secular Web is owned and operated by Internet Infidels Inc., a 501(c)(3) nonprofit educational organization dedicated to promoting and defending a naturalistic worldview on the Internet.

As defined by Paul Draper, naturalism is "the hypothesis that the natural world is a closed system, which means that nothing that is not a part of the natural world affects it." Thus, "naturalism implies that there are no supernatural entities"—including God.
Gather around the Kiosk for thought-provoking articles, informal essays, reviews, humor, satire, fiction, opinions, and fascinating memes.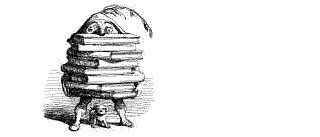 Browse the Secular Web Library, the worlds largest online collection of literature on the philosophy of religion, religions skepticism, and atheism where you will find defenses of the naturalistic worldview and critiques of religion.

Explore the Secular Web...
Library
Kiosk
Quotation of the Minute
"Contemporary Christianity, diverse and complex as we find it, actually may show more unanimity than the Christian churches of the first and second centuries. For nearly all Christians since that time, Catholics, Protestants, or Orthodox, have shared three basic premises. First, they accept the canon of the New Testament; second, they confess the apostolic creed; and third, they affirm specific forms of church institution. But every one of these -- the canon of Scripture, the creed, and the institutional structure -- emerged in its present form only toward the end of the second century." Elaine Pagels,
The Gnostic Gospels
, (New York: Vintage, 1989), pp. xxii-xxiii.


The Fallacy of the
"20th Century
Atheist Regimes"
Hugh Harris