Welcome!

The Secular Web is owned and operated by Internet Infidels Inc., a 501(c)(3) nonprofit educational organization dedicated to promoting and defending a naturalistic worldview on the Internet.

As defined by Paul Draper, naturalism is "the hypothesis that the natural world is a closed system, which means that nothing that is not a part of the natural world affects it." Thus, "naturalism implies that there are no supernatural entities"—including God.
Gather around the Kiosk for thought-provoking articles, informal essays, reviews, humor, satire, fiction, opinions, and fascinating memes.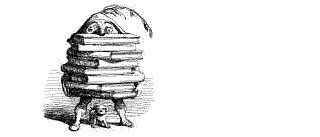 Browse the Secular Web Library, the worlds largest online collection of literature on the philosophy of religion, religions skepticism, and atheism where you will find defenses of the naturalistic worldview and critiques of religion.

Explore the Secular Web...
Library
Kiosk
Quotation of the Minute
"Jefferson's Danbury letter has been cited favorably by the Supreme Court many times. In its 1879
Reynolds vs. U.S.
decision the high court said Jefferson's observations 'may be accepted almost as an authoritative declaration of the scope and effect of the [First] Amendment.' In the court's 1947
Everson v. Board of Education
decision, Justice Hugo Black wrote, 'In the words of Thomas Jefferson, the clause against establishment of religion by law was intended to erect a wall of separation between church and state.' It is only in recent times that separation has come under attack by judges in the federal court system who oppose separation of church and state." Robert Boston,
Why The Religious Right is Wrong About Separation of Church & State
(Buffalo, NY: Prometheus, 1993), p. 221



Holy Terrors: Lives
of the Certifiable
Saints
Stephen Van Eck


50 Simple Questions
for Every Christian
Guy P. Harrison


The Kalam
Cosmological
Argument...
Arnold T.
Guminski