Welcome!

The Secular Web is owned and operated by Internet Infidels Inc., a 501(c)(3) nonprofit educational organization dedicated to promoting and defending a naturalistic worldview on the Internet.

As defined by Paul Draper, naturalism is "the hypothesis that the natural world is a closed system, which means that nothing that is not a part of the natural world affects it." Thus, "naturalism implies that there are no supernatural entities"—including God.
Gather around the Kiosk for thought-provoking articles, informal essays, reviews, humor, satire, fiction, opinions, and fascinating memes.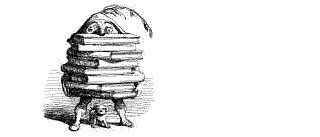 Browse the Secular Web Library, the worlds largest online collection of literature on the philosophy of religion, religions skepticism, and atheism where you will find defenses of the naturalistic worldview and critiques of religion.

Explore the Secular Web...
Library
Kiosk
Quotation of the Minute
Taken from
Newdow vs. Congress
(9th Circuit No. 00-16423)
"[B]y statute, the Pledge of Allegiance to the Flag describes the United States as 'one nation under God.' To be sure, no one is obligated to recite this phrase, . . . but it borders on sophistry to suggest that the reasonable atheist would not feel less than a full member of the political community every time his fellow Americans recited, as part of their expression of patriotism and love for country, a phrase he believed to be false."
Quoting from the dissent of Justice Kennedy for
Allegheny County v. Greater Pittsburgh Chapter, American Civil Liberties Union
, 492 U.S. 573 (July 3, 1989) at 672. (Justice Kennedy was, arguing for the rejection of the "endorsement test" adopted in that case because of the consequences of adopting that test, such as its effect on the Pledge. Nonetheless, the test was adopted.)



The Word
Brian
Horn


50 Simple Questions
for Every Christian
Guy P. Harrison



Organizational Invariance & the Personal Soul
Clifford Greenblatt